Synopsis:
Ads shown in applications on your iPhone or iPad may be using your personal information to choose which ads to display. Learn how to prevent your personal information from being used by the iAd service.
Let's Begin: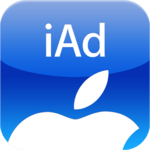 There are a growing number of applications in Apple's App Store for the iPhone, iPad and iPod Touch that are ad supported. Mobile applications like these can display ads from a number of different sources, one of which is Apple's own iAd service. These typically display as small banner ads across the top or bottom of the screen, which may be static ads or animated ads. Most people don't give these much thought, but did you know that the iAd service uses some of your personal information in order to target ads to you? Few people do, but Apple uses cookies and other technologies in its mobile advertising services to control the number of times you see a given ad, deliver ads that relate to your interests, and measure the effectiveness of ad campaigns. In other words, they may be using information about what sorts of other applications you've downloaded to your mobile device, which ads you'e tapped on in the past and shown interest in, and possibly other types of personal information.
If you would prefer that Apple did not use such information when you use applications that present ads from Apple's iAd service, then there's an easy way to opt out. Using your mobile device, switch to the Safari application and go to this web page: http://oo.apple.com. The message "You have successfully opted out" will appear and you will be automatically opted out of interest-based ads. You must be running iOS 4 or later for this to work. It's important to realize that the opt-out only applies to the device you used to visit this web page. So it does no good to visit the site from your desktop computer. Similarly, if you own both an iPhone and an iPad, you will need to visit the site from both devices in order to completely opt out of interest-based advertising through the iAd service.
You should also understand that opting out doesn't stop ads. It just changes how iAd chooses which ad to display. So you may still see the same number of ads as before, but they may be less relevant because they will not be based on your interests.  Also, you may still see ads related to the content in an application or based on other non-personal information. Finally, opting out applies only to Apple advertising services and does not affect interest-based advertising from other advertising networks.