Synopsis:
Learn how to get control of your phone back if an app on your iPhone or iPad gets stuck and locks up your phone.
Let's Begin:
The software that runs on the Apple iPhone and iPad is amazingly stable, especially given the fairly short history of these products. Still, every once in a great while something goes wrong and an app hangs or misbehaves in some way and does not properly respond. When pressing the home button fails to get you back to the springboard (the main screen where the installed apps are displayed), your only choice is to forcefully terminate or kill the application by issuing a force quit.  It's easy to do, just follow the steps below.  This procedure will work on all models of the iPhone, iPod Touch and iPad that are running iOS version 3 or later.
Step 1: With the app you want to force quit in the foreground (which means being the current app on the screen), press and hold the top button on the iPhone (also known as the sleep/wakeup button which is also the power on/off button) for about 5 seconds until the power off screen appears. DO NOT slide the power off slider. If you wish to abort the force quit operation on the device at this point, just tap the Cancel button.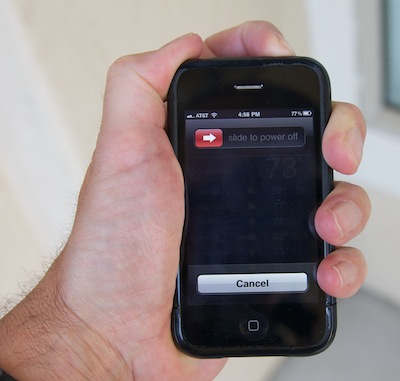 Step 2: Now press and hold the home button for about 5 seconds until the iPhone or iPad returns to the springboard. At this point the app has been killed (force quit).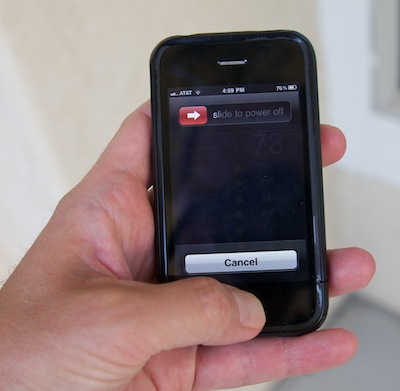 This is something you should almost never have to do, but it's good to know the force quit procedure on Apple iPad, iPhone and iPod Touch just in case.  If an app repeatedly just stuck, be sure to report the problem to the developer so they can hopefully fix it.